"A society grows great when old men plant trees whose shade they know they shall never sit in." Greek Proverb
Nurturing Fibres are conscious that, if not properly managed, their passion for dyeing yarn could have an environmental impact and they believe that by careful planning they can make a difference. With this in mind, they designed their dyehouse to run with the lowest possible environmental impact and the greatest possible socio-economic benefit to their very small local community.
Using Renewable Energy resources:
They use solar power to heat their water for dyeing and only top up the temperature if need be. In their dye house, the water is gravity fed instead of being pumped. Yarns are dried naturally either in the sunshine or over their Aga Stove. All our skeining and balling is done on manually.
Eco Bamboo yarn, dryeing in the sun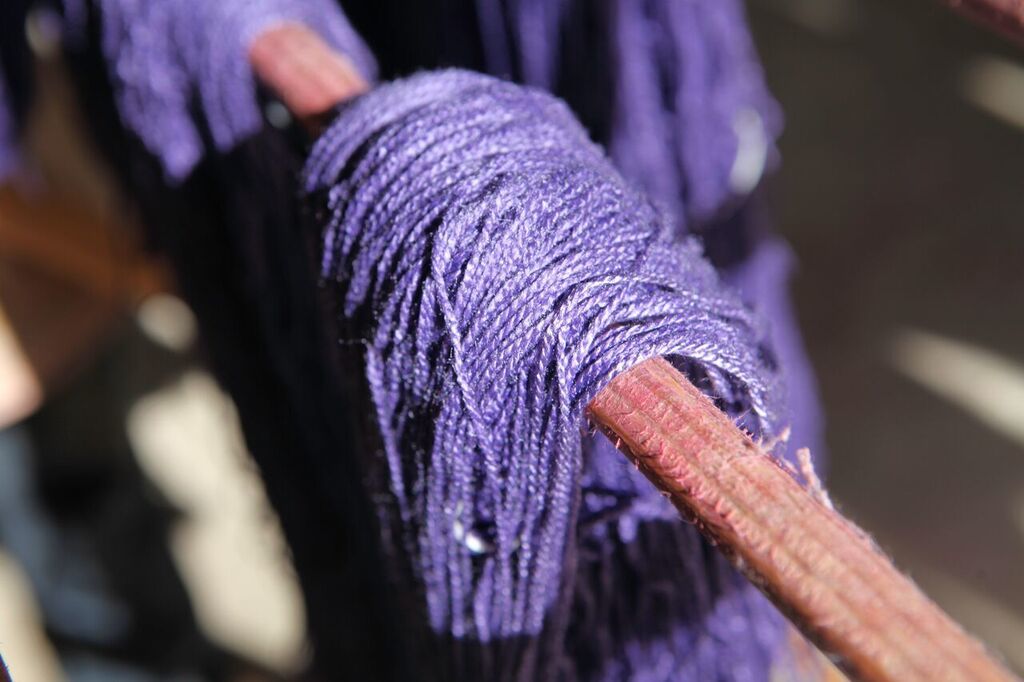 Job creation:
With your support Nurturing Fibres are able to continue growing and therefore employ more Xhosa people from the local farms.
Pictured here below the Nurturing Fibres team.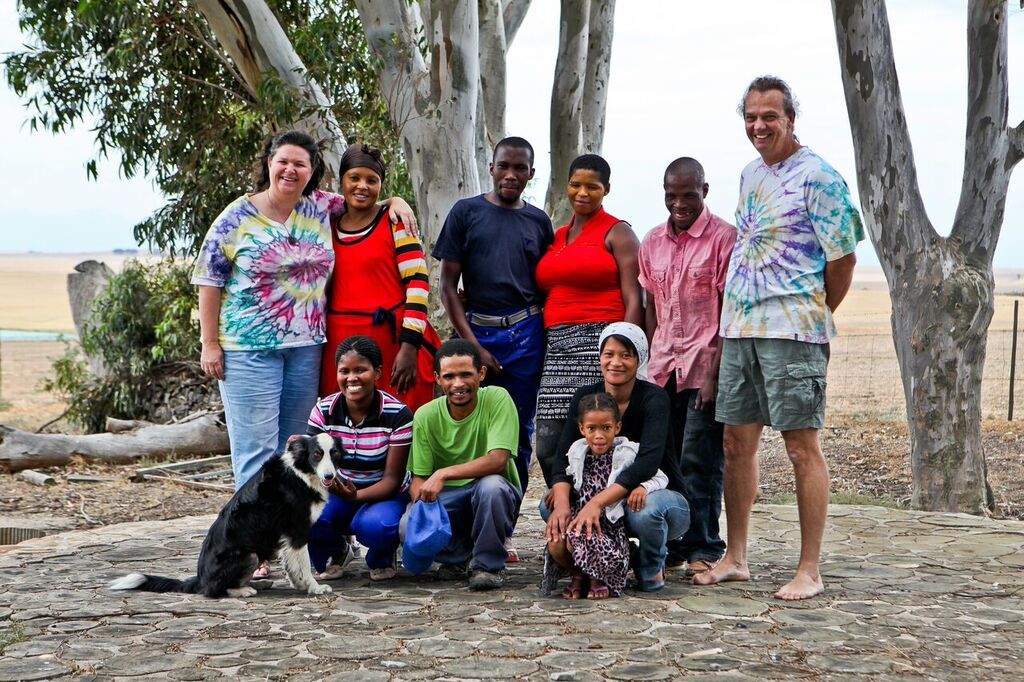 Water management:
The water used to soak the skeins in preparation for dyeing is recycled and used to irrigate the staff Vegetable Garden. All other water used in the dyeing process is ph balanced and then used to irrigate the 120 Olive trees. The washing of equipment and the yarn is done with Borehole water. As this water is sourced on the farm, it has a much lower environmental impact compared to other water sources.
Arid farmland surrounding Nurturing Fibres Homestead and head quarters.
Supporter of locally produced merino and mohair wool:
The wool used to create the Nurturing fibres merino collection is sourced from local free ranging sheep that are non-mulesed. Nurturing Fibres use 100 % cotton in their Eco Cotton range.